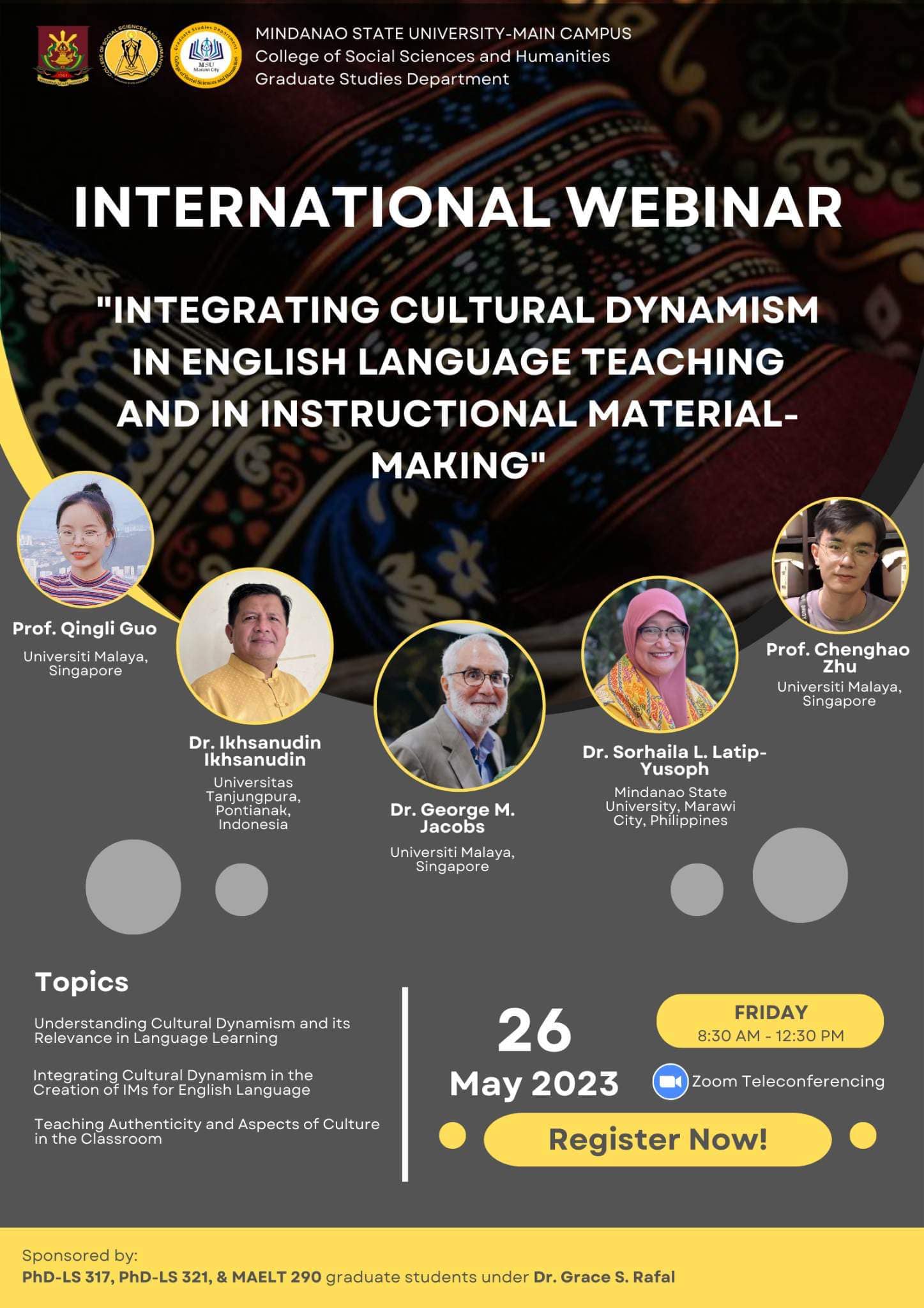 Good morning, research enthusiasts and practitioners.
We have something in store for you!!
The MSU-CSSH Graduate Studies Department and the PhD-LS 317, PhD-LS 321, MA ELT 290 classes of Dr. Grace Rafal are set to hold an International Webinar on "INTEGRATING CULTURAL DYNAMISM IN ENGLISH LANGUAGE TEACHING AND IN INSTRUCTIONAL MATERIAL-MAKING" on Friday, May 26, 2023 (8:30AM-12:30PM) via Zoom Teleconferencing.
Please click the link below to join the webinar:
https://forms.gle/XxsAegPS5HoCDrhi6
We can only offer a limited number of attendees in the Zoom which shall be given on a first-come-first-serve basis. Others may catch us via FB Live @ MSUMarawiCSSH. So what are you waiting for? Strike the iron while it's still hot.
Reserve your slot now!!