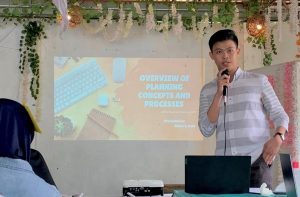 Officers of the College of Public Affairs Student Council (CPASC)  successfully conducted a Seminar-Workshop on Strategic Planning with the theme "One CPASC: Positive Change Towards the Future"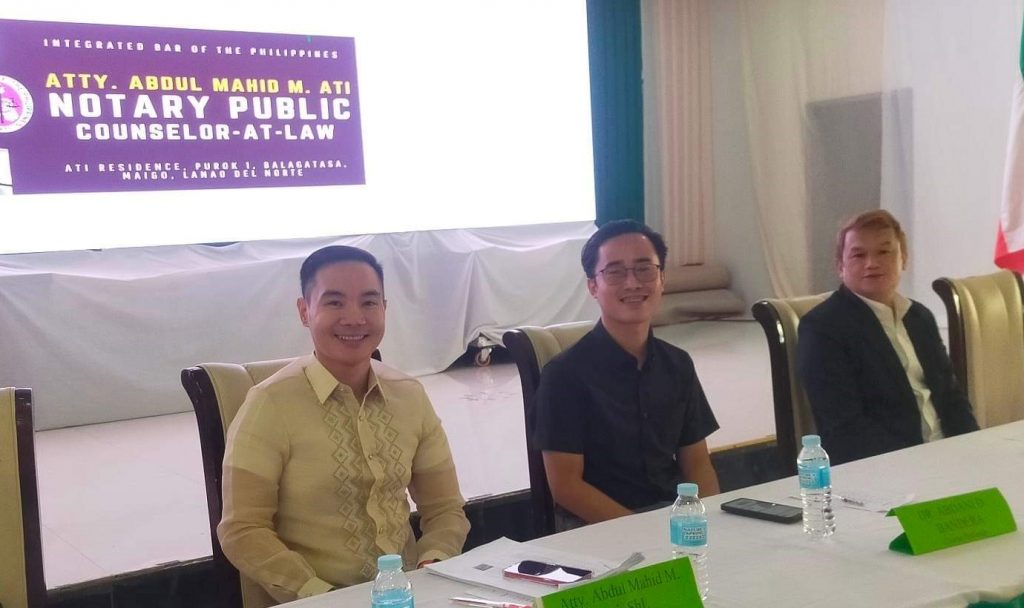 Atty. Abdul Mahid M. Ati, Sh.L. and Atty. Faisal Cali, REB, Sh.C. discuss Environmental Policies and Issues in Lanao del Sur in a Seminar-Forum of the Doctor of Public Administration Students themed "Underscoring the Role of Environmental Protection in the Sustainable Development Goals (SDGs) 2030".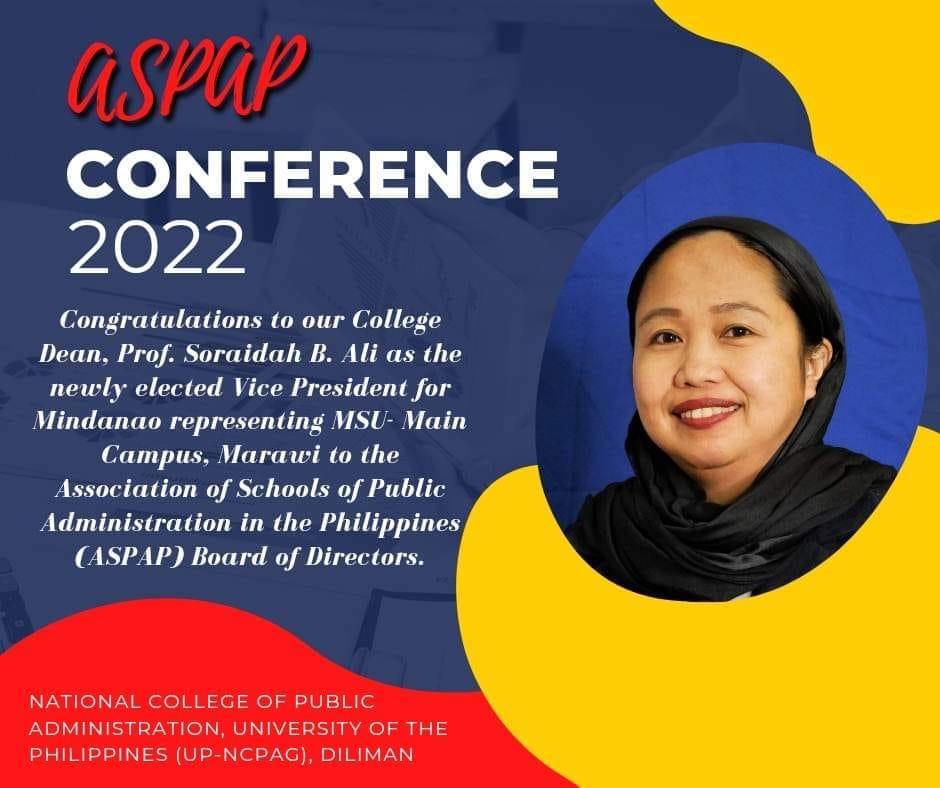 The Mindanao State University-Main Campus, Marawi City is once again elected as member of the ASPAP Board of Directors with Dean Prof. Soraidah B. Ali as the new Vice President for Mindanao representing Mindanao State University-Main Campus for the Year 2022-2025 in the recently concluded ASPAP Conference 2022 and General Assembly at the National College of Public Administration and Governance, University of the Philippines- Diliman.
Once again, Alhamdulillah and Congratulations to MSU- Main Campus and to our College Dean, Prof. Ali!